Sero PumpSystems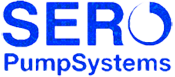 Capabilities
Low NPSHa
Low Flow/High Head
Low Specific Gravity
Up to 50% Entrained Gas
VOC Containment
Applications
Hydrocaron Condensate
Flare KO Drum Pump
LPG/NGL Transfer
Industrial Refigeration (Ammonia & Freon)
DAF Dissolved Air Flotation) Service
Self Priming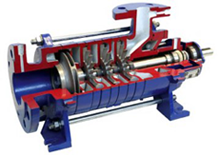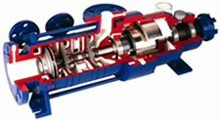 Tough conditions, but SERO side channel pumps are designed to meet the challenge with the industry proven Model SRZS with tandem seal arrangement or Model SEMA sealless mag drive pump.
Both solutions are available in a variety of materials and market leading deliveries.
In addition to the above models, SERO are pleased to announce the newest pump to their rapidly growing line of environmentally friendly sealless pumps ... The Model SVM is a single stage, vertical inline, magnetically coupled side channel pump that is offered standard with an explosion proof motor. As the SRZS and SEMA models, the SVM is available in a variety of materials.